Connect with other

Dog Parents & Experts

in

Our WhatsApp Group

to

Find Solutions

for many

Dog Parenting Challenges
Join WhatsApp Help Community
We Are Your Support System:
Join our ever growing WhatsApp community
We are already 450+ members strong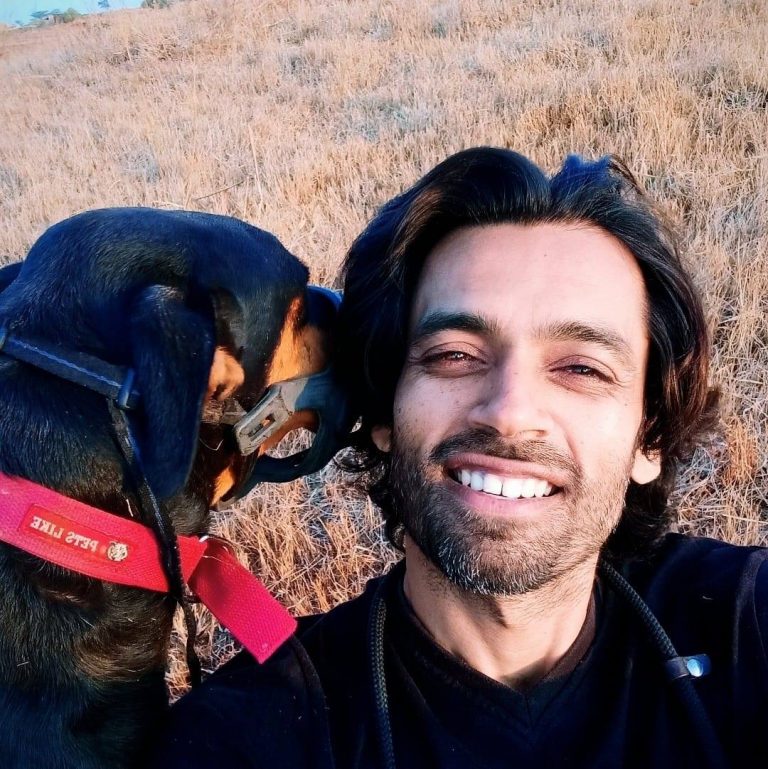 Hi, I'm Sunny Luthra, and I'm an expert in dog psychology. I've been teaching and learning about dog behavior since 2016, and I can honestly say that it's my passion. There's nothing more fulfilling to me than sharing my experience with dogs and helping others understand their behavior.
Over the years, I've conducted hundreds of off-leash socializing sessions and have helped thousands of dogs and humans through my offline and online programs. It's truly amazing to see the transformation in dogs and their humans when they understand each other better.
I believe that every you deserve to have a deep connection with your dog, and I'm here to help make that happen. By understanding how a dog's mind works, you can build a stronger bond with your dog and enjoy the benefits of that connection every day.
I'm excited to connect with you and share my knowledge so that you too can experience the joy and satisfaction of having a calm confident healthy happy dog in your life.

Sunny Luthra
Founder OhMyDog.Rocks
Please ask if you have questions 👇