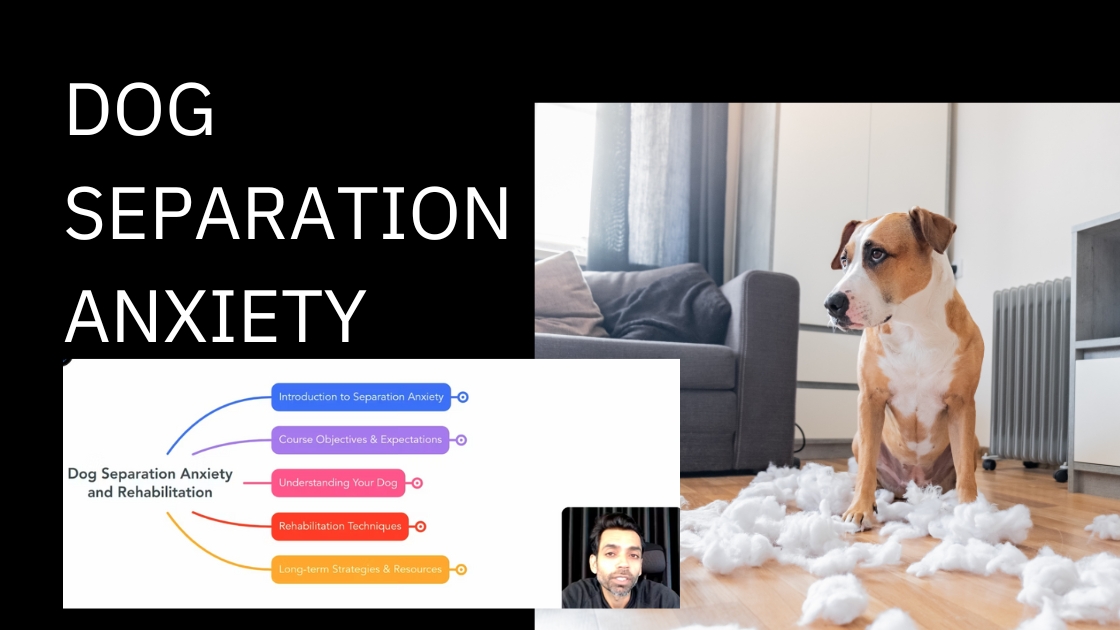 About Course
Welcome to the ultimate guide for tackling dog separation anxiety! In this comprehensive video, we'll dive into proven techniques and strategies to prevent and rehabilitate separation anxiety in your beloved canine companions. Whether you're a new dog parent, an experienced owner, or a behavior enthusiast, this video has something valuable for everyone.
🐾 Join the Pack Community! 🐾 Looking for a supportive community of dog parents and behavior enthusiasts? Join our exclusive Pack Platform at OhMyDog.rocks to connect, share experiences, and gain insights from like-minded individuals. Visit our website to join: http://ohmydog.rocks/
🔒 Premium Personalized Support 🔒 Ready to take your dog's well-being to the next level? Our premium support offers personalized guidance, tailored advice, and expert insights to address your dog's unique needs. Opt in for premium support and create a happier, more balanced life for your furry friend. Learn more here: http://ohmydog.rocks/premium
In this video, we'll cover:
Understanding separation anxiety from a dog's perspective.
Building confidence through structured rituals.
Gradually introducing separation to your dog.
Real-world examples and common pitfalls to avoid.
Monitoring progress and making necessary adjustments.
Long-term strategies for maintaining your dog's well-being.
Don't miss out on transforming your dog's life and your own!
Show More