Raise Well-Behaved Balanced Dog
Join OhMyDog to set your dog and yourself for calmness, confidence and happiness
Trying to Raise a Dog is Overwhelming
If you don't have access to experts...
And that leads to sleepless nights and feeling constantly overwhelmed. We don't want that for you. OhMyDog has given thousands of dog parents support for raising well-behaved balanced dogs. Our system will work for you too.
Raising a well-behaved balanced dog is a lifelong process, and for that you need support, we are here, for you, for life.
Your Plan for Raising Well-Behaved Balanced Dog
Just finished the course by Oh My Dog academy about dog parenting and how to understand and build a relationship with your dog. I have been following everything that has been recommended by Sunny Luthra and it has definitely made a difference in the behaviour of my dogs. Looking forward to learn more.
For all who are old new or would be dog owner,Sunny's course is a life saver,many a times we adopt a dog thinking about just the cute little puppy face but we sometimes didn't understand how to raise him/her.. we start to humanize our dog and then comes the problems, frustrations and all that.by joining Sunny's course fo the very first time I have realized that I don't have to humanize my dog,i have to dogisize myself to better understand him. I would highly recommend this course,thanks a lot sunny!
I highly recommend every pet parents to enroll yourself in oh my dog parenting module. most of us, have no idea even, how we turn a dog into human eventually, and then issues start. I would suggest every pet owner please follow Rituals of Dogs which is well enough elaborated by Sunny Sir. Thank you sir for doing this such amazing work. Kudos 🙏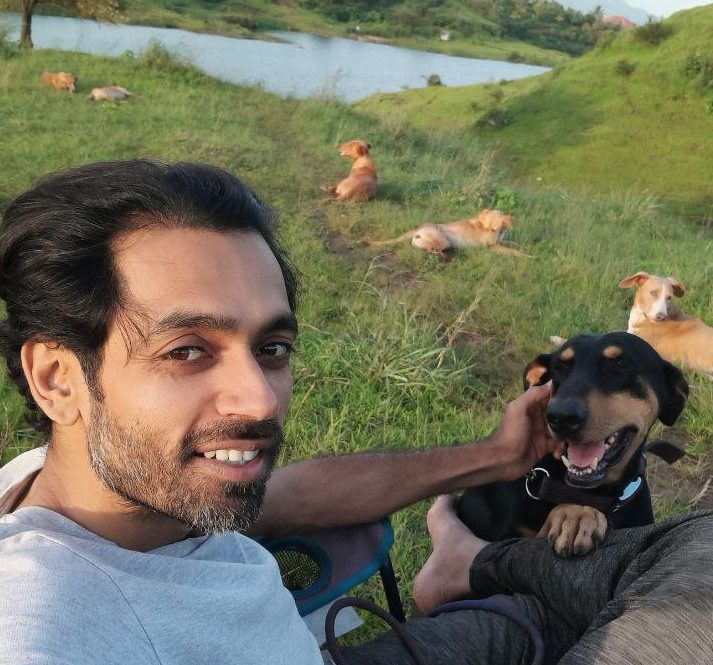 I am a Computer Engineer and a Dog Behaviourist. I live on a mountain nearby Pune, with free-roaming dogs. I love observing dog behaviour and I am passionate about teaching my learning to you all.
I have helped countless dogs by letting their humans understand their dog's needs so that they can feel fulfilled and live happy life.
I am eager to help you and your dog live a calm confident life but only thing is that you have to take the first step and rest I will take care.
Take the first step by clicking the button below and let's connect.
Join OhMyDog Help Center
(WhatsApp Group)