Making

Dog Psychology

Knowledge Available To All
Understand Your Dog To Create A Strong Relationship Of Trust & Respect
Trusted by 100s of Dog Parents, Trainers & Behaviorists
Trying to Raise a Dog is Overwhelming
If you don't have access to experts...
And that leads to sleepless nights and feeling constantly overwhelmed. We don't want that for you. OhMyDog has given thousands of dog parents support for raising well-behaved balanced dogs. Our system will work for you too.
Your Plan for Raising Well-Behaved Balanced Dog
Fill this form to start your journey of understanding your dog, developing a deep realtionship of trust & respect, and giving a calm confident happy life.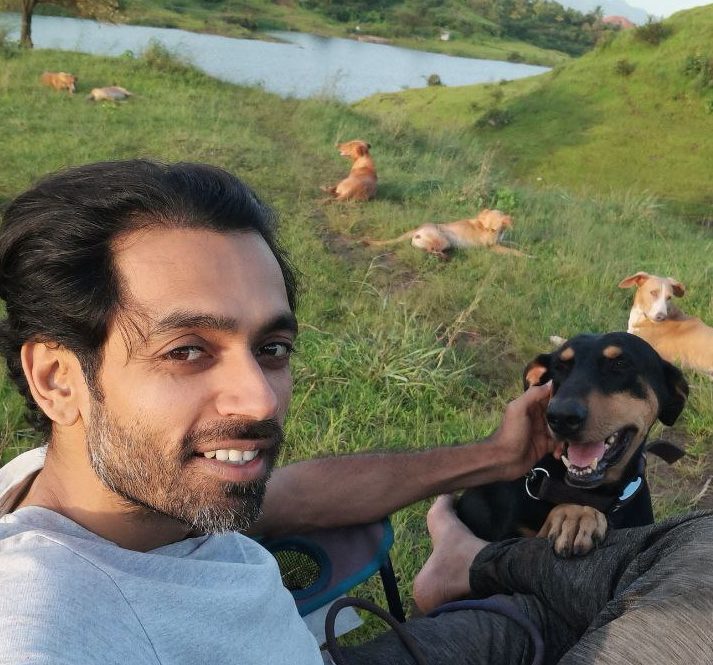 I am a Computer Engineer and a Dog Behaviourist. I live on a mountain nearby Pune, with free-roaming dogs. I love observing dog behaviour and I am passionate about teaching my learning to you all.
I have helped countless dogs by letting their humans understand their dog's needs so that they can feel fulfilled and live happy life.
I am eager to help you and your dog live a calm confident life but only thing is that you have to take the first step and rest I will take care.
Take the first step by filling out the form to join the help center and let's connect.